There is no evil
Synopsis

Every society that enforces the death penalty needs people to kill other people. Four men are put in front of an unthinkable but simple choice. Whatever they decide, it will directly or indirectly corrode themselves, their relationships, and their entire lives.
Director's Statement

My motivation for making this film is to analyze the circumstances of a society that forces people to be obedient subjects. My current situation and past experiences have obliged me to confront various forms of this veiled subjugation. Again, and again friends have urged me to flee Iran. When my last film "A man of Integrity" was shown in Cannes in 2017, the rulers dramatically increased their pressure on me. For my previous films, I was punished with deprivation of my freedom and banned from leaving the country.
Co-Producer Kaveh Farnam:
We are very pleased about our cooperation with Films Boutique for our new film "There is No Evil". Films Boutiques presence in the major prestigious film festivals, their concept to "treat films as works of art " and fine selection and their loyalty and the perspective of a long term successful cooperation, are the reasons for our decision to give this very special film into their hands.
Gabor Greiner – COO Films Boutique
"Having followed Mohammad Rasoulof's incredibly strong cinema for years we are very happy to finally work with him on such an important film that will touch audiences worldwide with its message and cinematic power. We also hope that promoting his oeuvre will help his problematic situation in Iran and that he will be allowed to join us at the premiere in Berlin."
Mohammad Rasoulof
Iranian independent director, writer and producer Mohammad Rasoulof was born in Shiraz, Iran in 1972. While studying sociology at university, Rasoulof started his filmmaking career with documentaries and short films. His first film Gagooman (The Twilight, 2002) won Best Film at the Fajr Film Festival in Iran. Following the release of his second film, Jazireh Ahani (Iron Island, 2005), he faced some issues with censorship laws in Iran and as a result his opportunities to further produce and screen films were largely limited and banned. To this date, Mohammad Rasoulof has produced seven feature films, none of which have been screened in Iran due to censorship, even though his films enjoy a wide audience abroad.
Synopsis
Leila is a single working mom of two. The factory she works at faces a crisis and jobs are at stake. Kazem, the factory bus driver, proposes marriage to Leila, but she hesitates to accept his conditions. Kazem has a daughter the same age as her 12-year-old son, Amirali, and since tradition frowns upon a young girl sharing a household with her step-brother, Kazem tells Leila not to bring her son until he marries his daughter off. After Leila is fired from her job, she makes the decision to stay with Kazem and leave Amirali at a boarding school for deaf children for a while she tries to manage his return. There, Amirali is forced to pretend he's deaf-and-dumb, and after a few months tries to run away to search for his mother. On the run, he faces Kazem who asks him to think about his family`s  future. Amirali has to decide.
Director's Statement
It is hard for me to imagine Iranian life without tragedy. The moral obligation to tradition in very unsafe situations can be extremely cruel and very effective. Leila does not have any other choice. Her life does not completely belong to her. She is supposed to live in a way that society wants for her. It is tradition that decides her fate. Amirali has to pretend to be Deaf to survive. In this "Son-Mother" relationship, I try to show a critical view of our traditions and values imposed on us by the powers that be. We have become tools of our own oppression.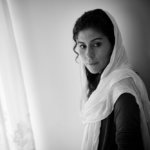 Mahnaz Mohammadi
Iranian filmmaker & women's rights activist
Mohammadi's work includes the documentary films; Woman without Shadows 2003, Travelogue 2006, and Mr. Vali 2016.  She was refused an exit visa to attend Cannes Film Festival 2011 for the screening of Reza Serkanian's Marriage Ephemeral in which she was the lead actress. In a ceremony at Cannes which awarded the SRF's Carrosse d'Or prize to Jafar Panahi in his absence, Greek director Costa Gavras also read out the short statement below from Ms. Mohammadi.
"I am a woman, I am a filmmaker; two sufficient grounds to be found guilty in my country. I am currently directing a new documentary about the women of Iran. The struggle of woman for their identity is an essential element of their everyday life… and freedom is a word that is most missing from their daily lives."
NONE OF YOUR BUSINESS
"NONE OF YOUR BUSINESS" is a documentary film about the life and death of Ebrahim Monsefi, commonly known as Ebram; a popular southern guitar player, singer and poet in Iran who was born 70 years ago in Bandar-Abbas and passed away 50 years afterwards. He suffered such a sad end that it made it almost impossible for anyone to tell if he committed suicide or died a natural death. Although he passed away almost two decades ago, thoughts and debates still continue about the cause and reason for his death. Ebrahim spent his whole life writing lyrics and composing music in solitude and recorded them in solitude as well, he never recorded in a studio. Since his death, his works have been discovered and published little by little, and over time more and more people have referred to his music and several musicians have started covering them. Many have become interested in his life. He has reached fame posthumously.
In his personal and emotional life, Ebram had loved a woman for many years only to suddenly lose her one day. He named her "Amis" and she was his muse. He mentioned her in almost every song and never forgot about her until his sorrowful death.
The movie is about the loving relationship between Ebram and Amis; through stories of culture, tradition and music. The film was shot on location in the south of Iran, beside a sea that reaches on towards India and Africa. It is in this location that Ebram wanders through the significant places, that most of his major life events took place, while narrating his life.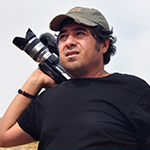 Kamran Heidari
Documentary Filmmaker
Kamran Heidari Was Born In Gachsaran, Near Shiraz In 1978 .
He Is A Freelance Documentary Filmmaker And Photographer, With An Interest In Street Photography, Graffiti And Ethno-Music. His Work Focuses On Film And Photography About The People Of Shiraz (Fars Province) And The South Of Iran.
'My Name Is Negahdar Jamali And I Make Westerns' (2012), His First Feature Length Documentary Was Screened In Many Festivals Around The World, Among Which Busan International Film Festival And Rotterdam.
"I am a woman, oil comes out of my body and they are looking for my husband"….says Foziye, describing the reason why she has to immigrate to Germany…
Being in her 50's, Foziye tries to find her lost husband on the pretext of having something very critical to tell him while she doesn't reveal the secret until a day her daughter and her sister find out that she is struggling with a privileged body and a leakage organ which can produce oil, the crude oil…but oil, such a vital substance is just being used to resolve the small family issues until a day her body stops functioning properly and the scattered characters take the lead.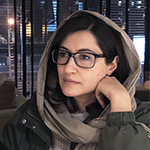 Suzan Iravanian
Born in 1985 in Shiraz Iran, Suzan Iravanian holds a BA in Art & Architecture, she gained an MA in Cult film from Brunel University and an MA in Filmmaking from New York Film Academy.
Since 2009 Iravanian has been involved in the production of short films and in 2015 she started working on her first feature film.
Iravanian also works as a writer, photographer and graphic designer.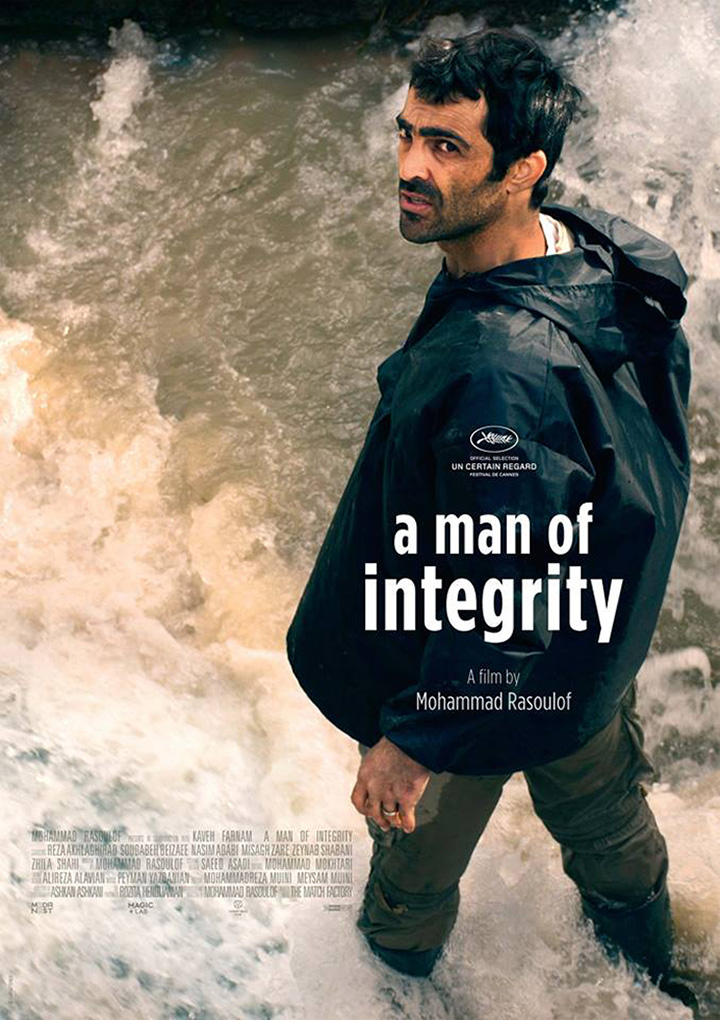 A man of integrity
A story about the last honest man (charismatic thirtysomething Reza), who stands up to local corruption (a mob corporation in the remote northern Iranian countryside) even at the cost of endangering his own family. This original and engrossing drama by a respected Iranian filmmaker won the main prize in Un Certain Regard at this year's Cannes fest.
Mohamad Rasoulof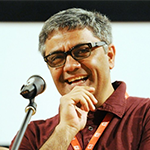 (b. 1972, Shiraz, Iran) first took an interest in theater in his youth. After earning a degree in sociology, he went on to study film editing at Sooreh University in Tehran. He debuted in 2002 with the documentary The Twilight; the drama Iron Island (2005) premiered at Cannes and was later shown in Another View at KVIFF. He has also directed The White Meadows (2009), Goodbye(2011), Manuscripts Don't Burn (2013) and A Man of Integrity (2017).
Like my name Pegah
Pegah a free-spirited teenage girl is living in Tehran. She is trying her best to provide money for her boy/friend Hooman. Hooman is held in a drug withdrawal camp and needs the money ASAP otherwise he will be send to forced labour camp where many people die. Pegah is desperate and gets into a huge debt over helping her friend. She manages to get Hooman out, but her troubles are only starting….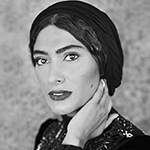 Soodabeh Beiza'ee
Soodabeh Beiza'ee is a Persian literature graduate from Ahvaz University. She started her career by playing in feature films. Then she began writing screenplays. While she was doing research for a screenplay, she became interested in the documentary cinema. Like My Name Pegah is her first documentary.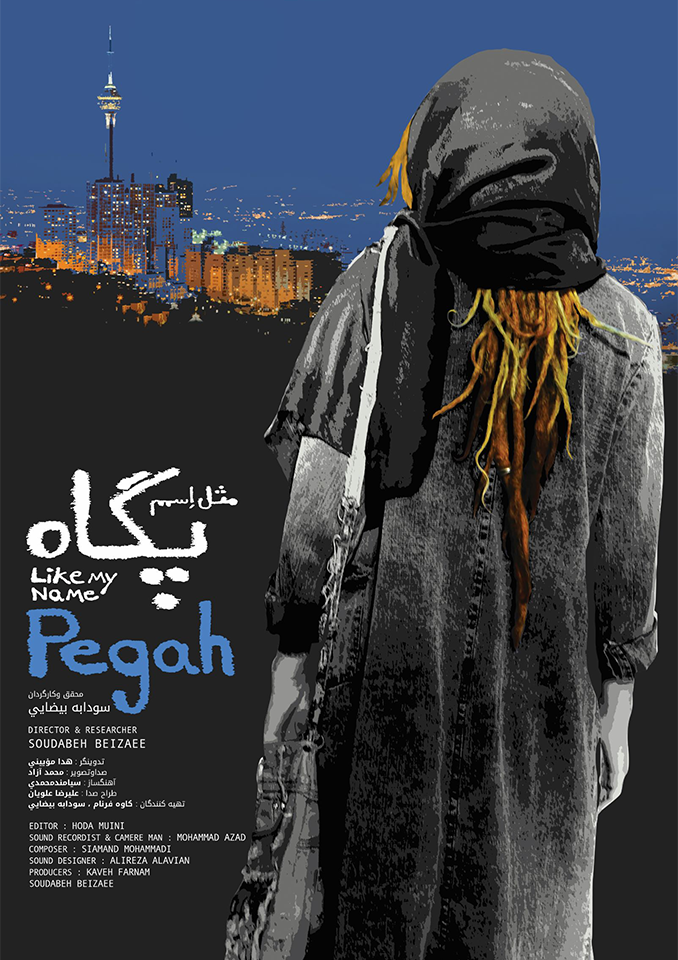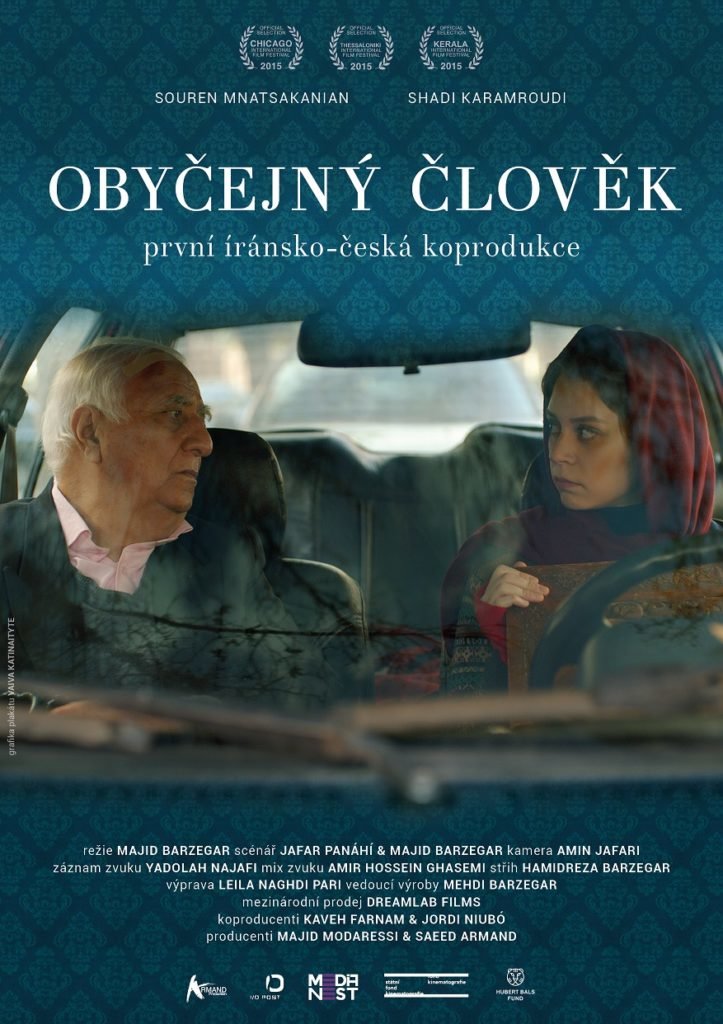 A very ordinary citizen
Present day. After the death of his wife and the onset of the old age crisis, distraction and Alzheimer's, Mr. Safari, an eighty-year-old pensioner, is persuaded to visit his son who lives abroad. As a young woman assumes responsibility for providing Mr. Safari's travel arrangements, Mr. Safari gradually falls in love with her, gives up the idea of traveling and decides to express his love for her at any price, even if it means committing murder before he loses his memory completely.
Majid Barzegar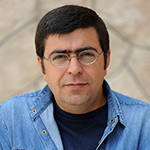 Born in 1973, Majid Barzegar holds a BcA. in film studies and MgA. in literature. His first feature film, Rainy Seasons, was included in the main competition at film festivals in Rotterdam, Montreal and Zlín. For his film Parvíz, Barzegar received a Special Recognition at the San Sebastian International Film Festival in Spain. His latest film, A Very Ordinery Citizen (Czech-Iranian co-production), is an example of a very distinctive narrative style and film language.
Rebel Beats
While military helicopters are still flying over Kabul, an artistic couple called 143Band, are fighting a different war with theit rap songs – the battle for Afghan women and their rights. Although both on the street and even online, face constant insults and violence, the word of surrender certainly is not found in their vocabulary or in the song lyrics.
Afghanistan's first and most popular female rapper takes on controversial issues such as violence against women, in particular child marriages and so-called honor killings. Despite receiving death threats on several occasions, Paradise has not given up. Rebel Beats takes you deep into Paradise's cheerful and tearful moments of life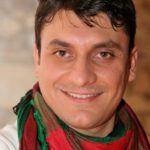 Omid Marzban
A journalist and filmmaker from Afghanistan, studied screenwriting and film direction at the Prague Film School. Born in 1984, he witnessed all the stormy political upheavals in Afghanistan over the past three decades – from the collapse of the Communist regime to the transition of power to the Mujahideen, the Civil War, the Taliban and Afghanistan after the Taliban.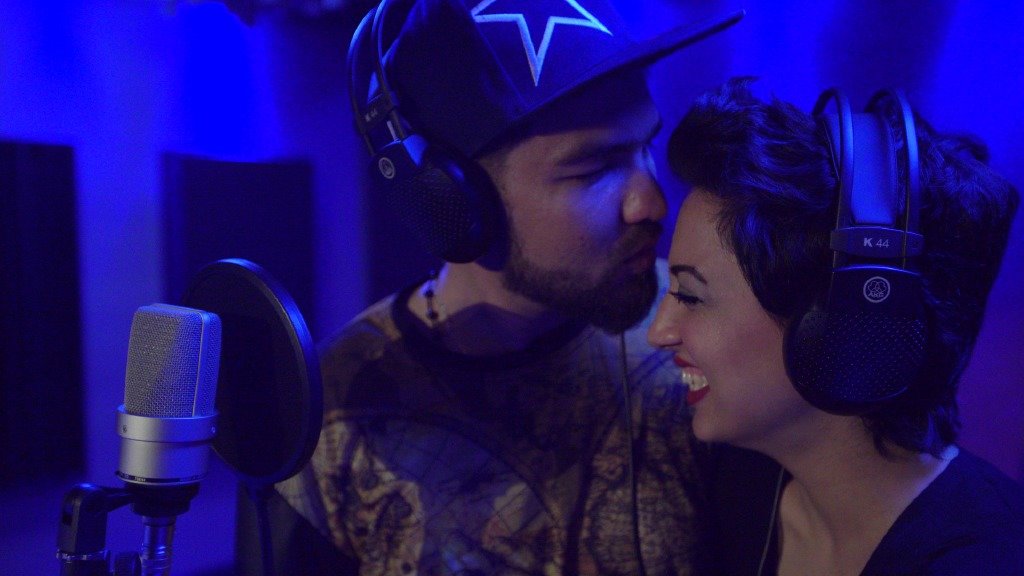 > Terms and Conditions
---
> Privacy policy
---
> Consent to the processing of personal data
---
> About us
---
> Contact
Štítného 7, 130 00 – Praha 3
Phone: +420 241431405 (rental, prodej), +420 257317518 (produkce)
Mobile: +420 732830411
Email: info@medianest.net
Web: Medianest.net